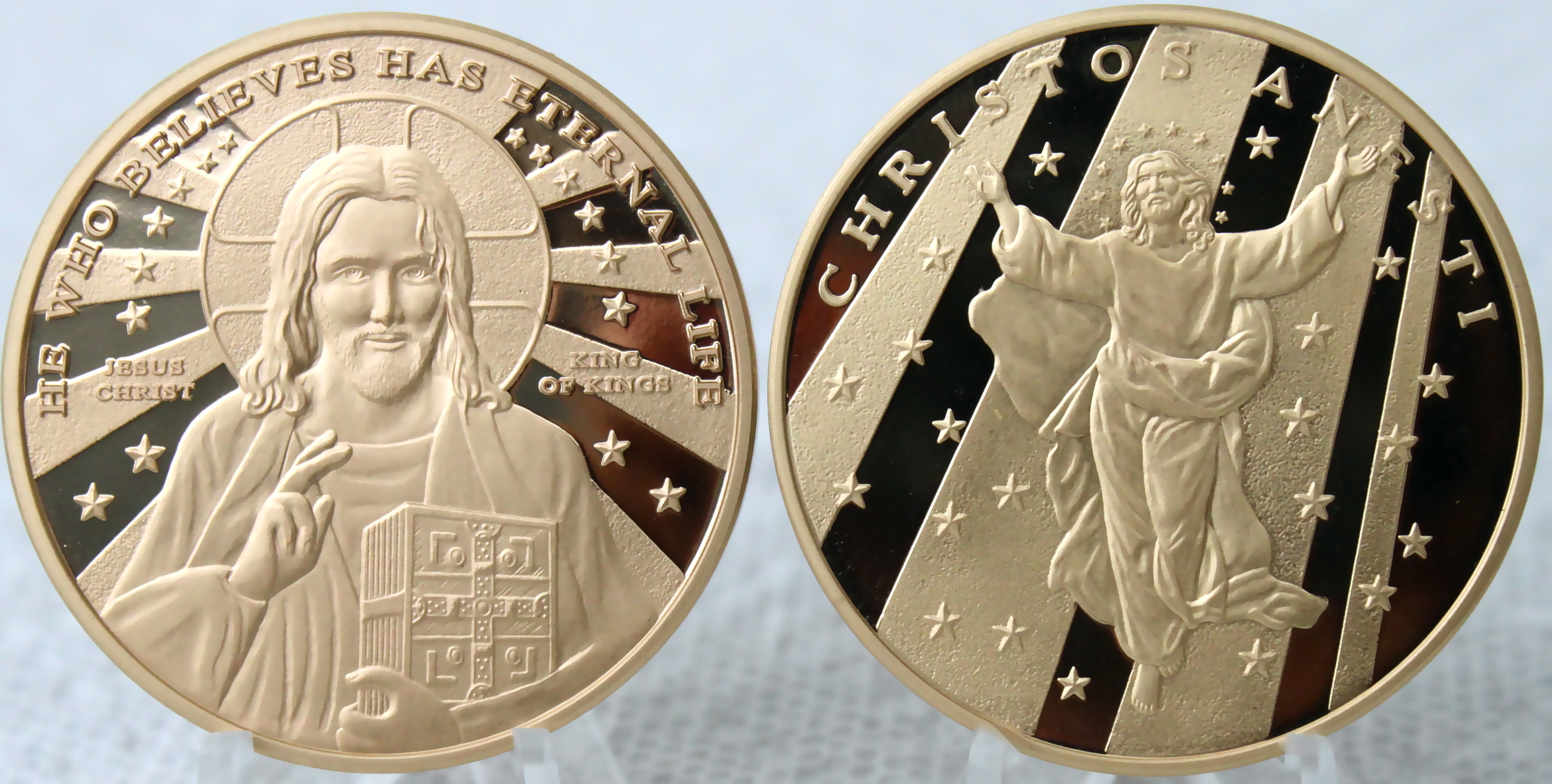 Solid brass. Also available for purchase, a display case and/or acrylic stand. Makes a great gift!
COMPARE TO QUARTER ISSUED BY U.S. MINT
Celebrate your commitment to Jesus Christ, Lord and Savior, with this stunning Collector's Edition of The Original Jesus Coin. Weighing 46 grams (1.6 ounces) this remarkable medallion is a full 47 mm (1.85 inches). By comparison, the Quarter, issued by the United States Mint weighs 5.67 grams (0.200 ounces) and is 24.26 mm (0.955 inches) in size. The Jesus Coin is 8X heavier than a quarter. This masterpiece is fully recreated and manufactured in the United States of America and is available EXCLUSIVELY through this offer.
Be one of the first to own this special keepsake of His Eternal Love

In these uncertain times, don't be without this most important symbol of hope

True collectors recognize the majesty of this hand sculpted, master-crafted collectible

A gift that will inspire and touch your loved ones for generations